Dear Colleagues,
My name is Nichole Crowley and I am pleased to serve with you as Region II Representative.
As Financial Aid professionals we are innovative, responsive, self-motivated, and constantly strive to reach our potential by seeking new challenges and opportunities for professional growth.  Even as most of us feel confident that our education, abilities, and job related experiences have prepared us all to be exceptional employees, it really is time to take it to the NEXT LEVEL!!
I am here to challenge myself, and my FASFAA teammates to share information, develop burgeoning Financial Aid talent, implement best practices and further create that positive, enduring impact in the lives of our students and their families.
My 2019-20 Goals are
To establish Region membership number benchmark and define measurable objectives for growth
To increase the number of NASFAA-credentialed Region members
To facilitate mini-workshops throughout the Region

Identify Workshop Committee (Workshop Champions) from regional participants
Solicit credentialed FASFAA members to offer sessions per Committee/Champion requests
Solicit new technology for video conference and webinars

To represent the Region in the YELLOW Initiatives

Yellow Brick Roads…to leadership, service
Sunshine Ahead…sharing optimism and enthusiasm in financial services…
Highlights…Yellow is the most visible color from a distance…what do we see happening across the Region…sharing perspectives

  
12 Months July 1-June 30 (all descriptions of the color YELLOW - FRESHNESS, HAPPINESS, POSITIVITY, CLARITY, ENERGY, OPTIMISM, ENLIGHTENMENT, REMEMBRANCE, INTELLECT, HONOR, LOYALTY, JOY)

Execute the tenets of the organization with aplomb, integrity and enthusiasm
 

I look forward to having the opportunity to meet you in person and chat with you via telephone, email or Skype.  I welcome your support in Region II!

 

Cordially,

 

Nichole Crowley

Director of Financial Aid

Keiser University

6430 Southpoint Parkway

Jacksonville, FL 32216

904.296.3440

Telephone

800.507.2827

Fax

 

"The strength of the team is each individual member. The strength of each member is the team." 

                                                                                                                                          ~Phil Jackson

 

What's new in Region 2?

 

 
Fall 2019 Workshop

Spring 2020 Workshop

Date:

 Friday Nov 01, 2019

Time:

 8:30am-3:00pm

Location:

 St. Johns River State College

5001 St Johns Avenue

Palatka, FL 32177

Agenda:

Registration:

 Closed

Date:

 TBD

Time:

 TBD

Location:

 TBD

Agenda:

Coming Soon

Registration:

Coming Soon
2019 Fall Workshop Pictures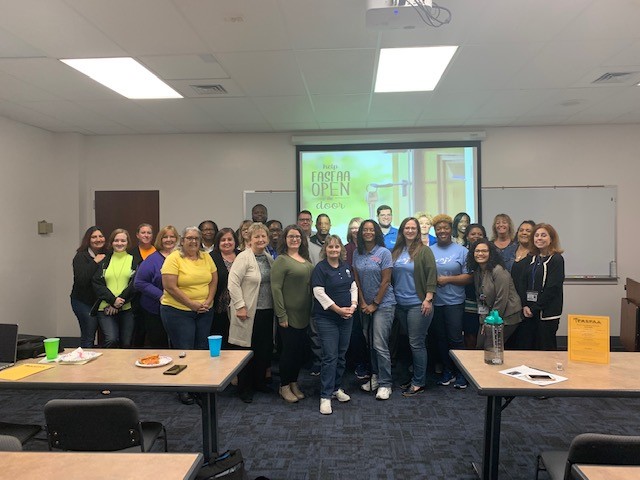 2018 Spring Workshop Presentations
3) NASFAA Credential Session - Application Process
4) NASFAA Credential Session - Needs Analysis
(Workshop attendees should have received the information regarding the two NASFAA Credentialing sessions offered.  If you have not received this valuable information, please reach out to your Region II Rep Nichole Crowley.)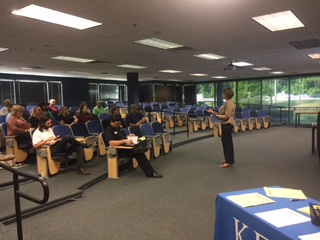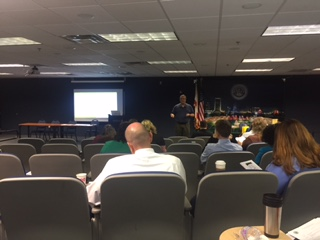 Members of the Florida Association of Student Financial Aid Administrators (FASFAA) recognize that one of the purposes of FASFAA is to provide training and information services to its members through training conferences and periodic written material. While FASFAA shall utilize its best efforts to provide its members with the most current information available, there can be no assurances or warranty that any such information provided to the membership is correct or has not been superseded or that more current information is not available. Furthermore, FASFAA can give no assurances or warranty that its interpretation of any rule, regulation, or statute will be in conformance with any present or future interpretation of such rule, regulation or statute by any appropriate governmental authority. Accordingly, each member shall hold FASFAA harmless from any claims, damages or liability resulting from such member's use of any information, data or interpretations as provided to such member by FASFAA.